Are Mini Sessions Right For Your Business?
Apr 27, 2023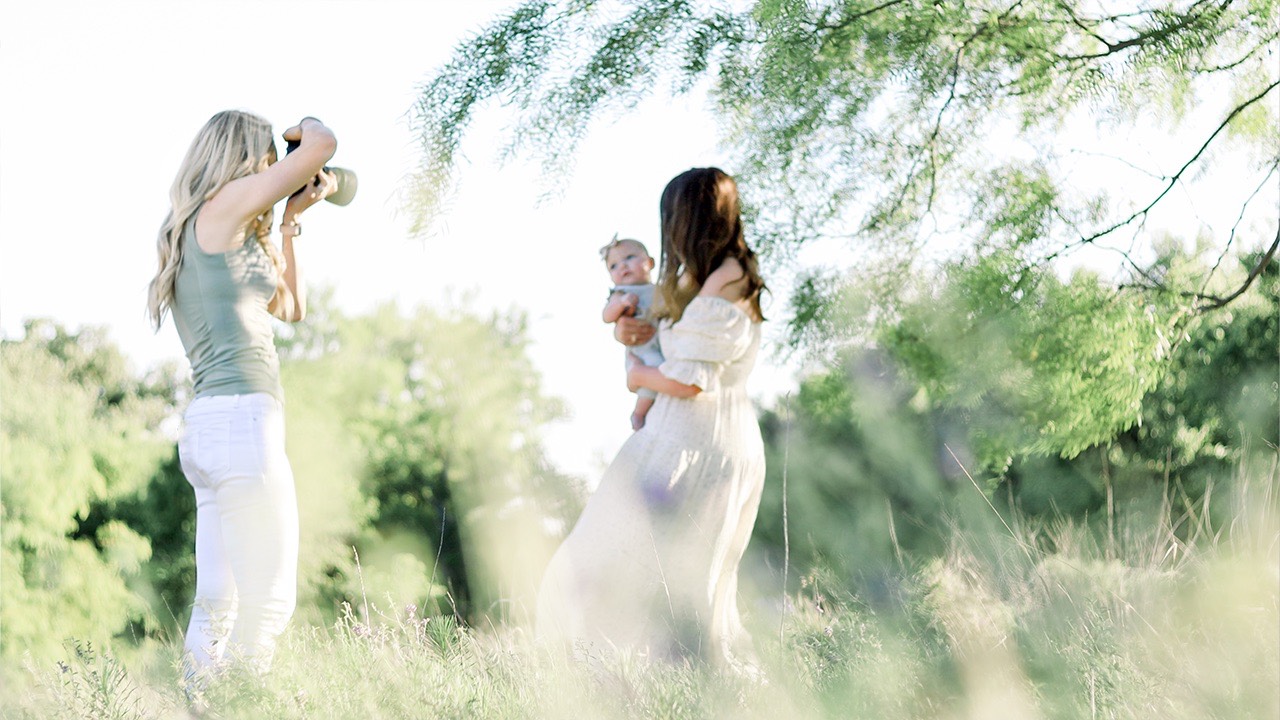 Is it just us or are Mini Sessions another one of those polarizing topics in the photography community? (Maybe right behind all-inclusive vs IPS, amirite?! 😅). So let's start off by saying that, as with a lot of things in business, there's not always hard lines of right and wrong. That's the beauty of running our own business - we can all do things differently, in a way that works for us, and have success! For example, they're some photographers who make mini sessions their whole business model. They offer them year-round and are very profitable and successful. However, if you offer full sessions year-round and you prefer and want people to book those full sessions, this mini-session post is for you…
We're one of the few industries that have decided to slash our prices during our highest season of demand (kinda silly when you think about it!). However, it's become the game of "well, EVERYONE else is offering mini sessions in the fall, so if I want to compete with them, I have to too." We are here to tell you that you do NOT have to play this game to keep up! If you are always offering mini sessions, no one has any reason to book a full session experience with you. If you find yourself always run down in the fall, with a calendar packed full of mini sessions, missing out on your own family time with all the shooting (and editing and client communication that comes with that), it's time to consider a better plan going in to fall this year.
Using mini sessions strategically…
Limit your mini session events

We recommend planning them for the year, in advance, so you are not tempted to create an event every time someone asks. Be prepared for the ask ... Let them know when they can get this specific offering, and what is currently available to book.

Don't make full sessions compete

Mini sessions are enticing! Even clients who are willing to pay full price for you might become mini session clients if given the option. Allow your schedule to have space for those who want a full encompassing session experience with you.

Set mini sessions apart

The mini session experience should be different in a way that still makes the full session experience desirable. A great way to set them apart from your full sessions is to make them themed. For example, Mommy + Me, Christmas Tree Farm, or even only offering them in-studio. Or maybe your full sessions include extra things your mini sessions don't, like hair and makeup, client wardrobe, wall gallery planning, etc.
Number one mistake…
Number one mistake we see photographers make with mini sessions: They offer, let's say 10 images, and then deliver a gallery with 50 without charging an upsell. This can be damaging to your business in many ways, but in regards to what we are talking about, this is very damaging to your booking rate of your full sessions. Clients quickly learn they can pay less for a mini session and still get a full gallery of images. (Side note: also consider how this would make your clients feel who DO book full sessions with you - they could easily feel a little cheated in that they paid a lot more for the same amount of images).
Our practice…
Generally speaking, we personally prefer to keep any mini sessions offerings limited to the spring or winter. We see significant interest in the sessions as clients know it is only offered once a year. It doesn't compete with our other sessions and we don't end up feeling run down or burned out - win, win, win!
The main point here is, as with any approach, it needs to be a well thought out business plan to make it sustainable. Some questions to get you thinking: Do you want to offer them? What time of year makes sense? How will you measure success? As you work through these questions, do what makes sense for YOU and YOUR business!
Two way to increase Mini Session Success
While you are planning your mini sessions, be sure to check out this post we did with our two two tips for increasing your mini session success!